Corporate Video
Professional, sleek, low cost video from the specialists.
Award Winning Video
Capturing, illustrating and explaining products and services to enhance sales and understanding.  A lean approach,  with tight production methods, giving added search engine optimisation at a low price point.
Commercial Vehicle Exhibition
This video was created for an Irish company that produces top end insulated truck bodies. It was filmed over one long day. Director of photography. Neil Warner, edited and directed by Ray O'Connor, proactive
Mergon Production
Mergon is an Irish company with operations in the United States and in the Czech Republic. Specialise in blow moulding for the automotive and medical industries. Director photography. Neil Warner, edited and directed by Ray O'Connor,Proactive
Wind Generation
The ESB is the Irish national electricity supply organisation. This video is one of a series which explains the various types of fuel and energy that are used by the ESB to generate electricity.
Photography Neil Warner, editing Chris Tierney

Medical Device Team
Zimmer are a world leader in the manufacturing of medical devices. It has a facality in Shannon.
The Shannon team treat each item as if it were made for one of their own family.
Photography, Neil Warner
editing Chris Tierney

UL MBA Programme
When the University of Limerick wanted to promote their MBA programme, the commissioned a suite of videos to show the success of their graduates. John Slattery is Chief Commercial Officer with the worlds third largest Aircraft manufacturer .
Russian Subtitles
TruLife is a Irish based medical device company operating on a worldwide market. This video is part of a series of videos highlighting their pressurecare products.
Inventive minds,Ireland
This video was created to promote Ireland and its inventive approach to business. It was released over St.Patrick's weekend to support the IDA activities world wide. With the help of Microsoft and Silicone Republic it went viral.
Distribution Management
When the distribution team at a lens manufacturer in Ennis,Co Clare, (near Shannon Airport), applied lean management to the operation of their distribution Center , the results were very positive. The team were asked to present their project at an international corporate meeting, we were happy to assist them.
This video is typical of our lean video service. One day shooting, One day editing, and delivery three days after the shoot.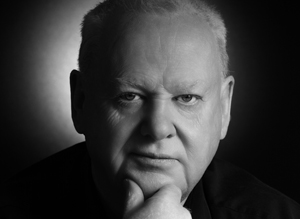 Maximised the aesthetics of our structures...
If you are looking excellent quality photo/video with minimal direction then you need to speak with Warner Photography, they know how and when to get the shots that maximise the aesthetics of our structures.
Derek Duffy – Managing Director, Oran PreCast Ltd.
Great to work with...
At Transitions Optical we have worked with Neil in both photographic and video media for 20 years now and have always found him and his company to be effective, professional, creative, resourceful and extremely flexible to our needs. Neil has met all deadlines requested, even when they bordered on unreasonable, and has overall been great to work with.
Paddy McDermott – President, Transitions Optical.