Technology
Technology through a lens.
An aptitude for getting under the skin of technology.
To create powerful images of technology, the photographer has to have an empathy, a deep understanding of the technology and a burning ambition to portray this technology at its very best.Working with some of the world leaders in biotechnology such as Boston Scientific, Medtronic, Zimmer and Stryker has given Neil an appreciation of the care and dedication that goes into the developing this life saving and enhancing technology.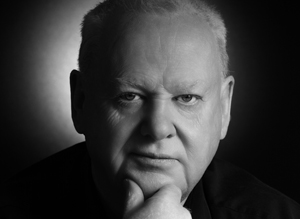 How we work
We believe that the best results come from understanding our clients business. That's why we approach our projects differently to most.
1.Discover
We take the time to discover what your business is all about. We'll meet with you to discuss and understand your business and the competitive landscape. We dig deep and get under the skin of what really makes the business tick.
2.Plan
Once we've gotten to heart of your business, we'll be able to plan the best solution with you. We'll work to your brief, but also challenge it, suggesting new ideas, approaches and concepts with one aim in mind: to deliver on your marketing communications needs.
3.Action
Finally, we get the camera out and put the plan in motion. We'll capture the images and video that not only meet the brief, but provide you with new, award-winning marketing assets.
International award winning standard ...
I have been lucky enough to work with Neil and his team on a number of project over the last 10 years. I have only the highest praise for his professionalism, creativity and work ethic. The images he produces are consistently of International award winning standard - as his trophy cabinet shows! Above all my other suppliers Neil has been the benchmark they are measured...
Dermot Kelly - Owner, Konnect Media Advertising.
Always putting the customer first...
Neil is a brilliant Photographer, he sees opportunities and is able to make great shots out of very little. He is also a very professional business man, always putting the customer first and working hard at meeting their needs.
Margaret Kelleher - ESB Corporate Communications.